Blog Posts
Looking down on hawks
April 23, 2019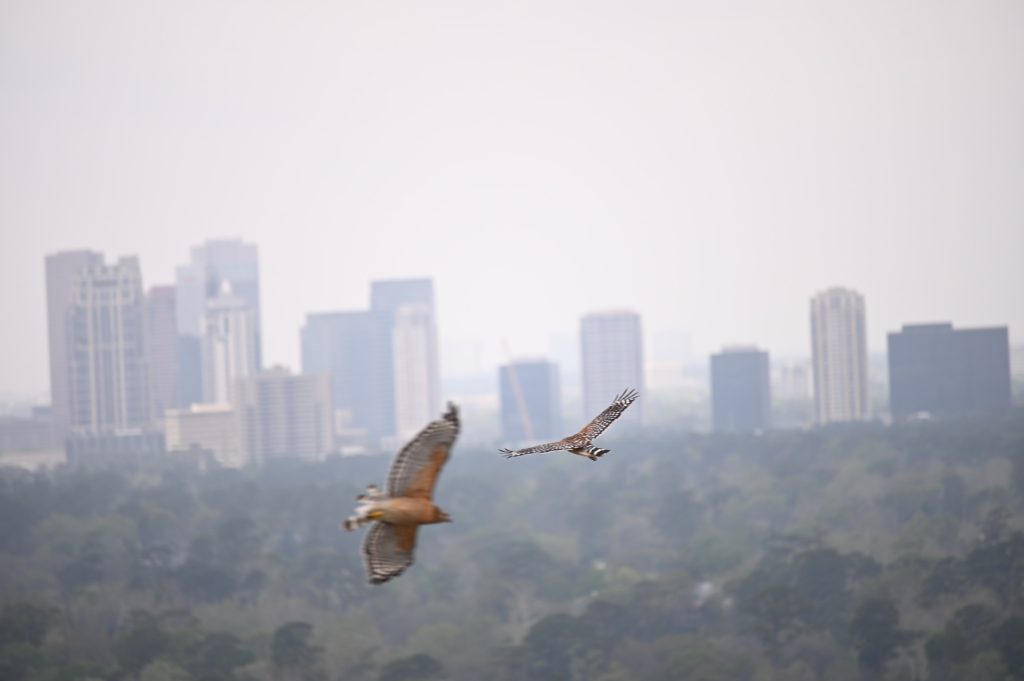 Lots of family stuff this week so just a short post.
I have found yet another viewing spot for the red-shouldered hawk nest that involves standing on a tall ladder at some remove. After I work out a few kinks, I think I might use this perch to see more into the nest at eye level.
So good things to come, I hope. While testing out my perch, I met a man (Jerry Palmer) who already has a bird's eye view of our hawks. He lives in one of the high-rises near the Park and our red shouldered hawks visit his balcony regularly. 
He has caught some wonderful photos of them in flight from above, not a usual vantage for hawk ph0tography! He has generously shared his photos and I wanted to share them with you.
These are the same pair of hawks whose nest I have been watching.